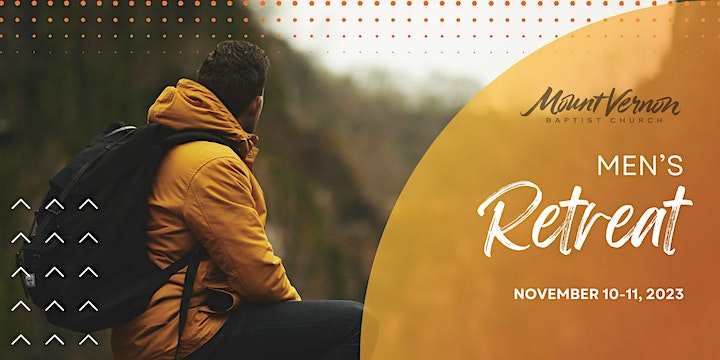 Mount Vernon's Men's Retreat will be held November 10–11, 2023, in house at Mount Vernon Baptist Church.
This retreat is designed to be a time where we intentionally slow down and get to know one another better as we take a few days away to hear focused teaching from God's word, sing, pray, fellowship, and have some fun together.
Cost
The cost of the retreat is $40 (two meals included). Registration closes on November 3, so register today!
Please note: If for any reason you are unable to attend, refunds are only available if processed via Eventbrite by November 1, 2023. If you have any questions please contact Dustin Butts.
Schedule
Check-in will open at 6:30pm on Friday. Snacks will be available, and the first session will begin at 7pm. On Saturday, breakfast will be available starting at 9am, and the first session will start at 9:30am.