Betty Dewberry
Decorating
Betty, a native Atlantan and former school teacher, grew up in a Christian home and came to know the Lord at an early age. She and her late husband, Joe, joined the fellowship at Mount Vernon in 1978 and enjoyed serving in various ways, especially preschool and children's ministries. Betty has one son, two daughters, and six grandchildren. Her daughter, Carolyn, and her husband, Joel, also are Mount Vernon members.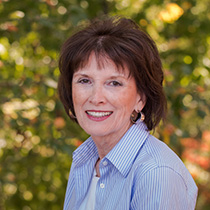 Sharon Luck
Member Care
Sharon was raised in historical Fredericksburg, Virginia as a Roman Catholic. She was introduced to truth in Jesus Christ by a neighbor and grasped the gospel of grace, repentance, and obedience years later. She & Bill were baptized while overseas. They have three children and four grandchildren.
Anna Carron
Weddings
Griffin James
Women's Ministry
Griffin was raised in a Christian home and grew up in Marietta, Ga. After putting her faith in Christ around age 10, she experienced significant growth in her relationship with the Lord while attending Bible college at the EI school of Biblical Training in Greenville, SC. Shortly after graduation from EI in 2006, Griffin started her photography business which she continues to manage now. In 2008, Griffin left on a two-year stint with Campus Crusade to Sarajevo, Bosnia, and met Ryan shortly upon returning to the States. Griffin and Ryan have been married for 2 years and have been members of Mount Vernon since the fall of 2013.
Shirley Chandler
Women's Ministry
Shirley is an Atlanta native and grew up in Sandy Springs. She became a Christian as a young girl and after high school began to grow as a result of learning to read and study the Bible for herself. Shirley has been married to Larry for 26 years, and God has blessed them with two college-aged children. She has been a member of MVBC since 2011.